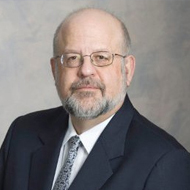 Harold Meckler, Ph.D.
President and CSO
Since June of 2013, Dr. Meckler has been the President and CSO of Chemapotheca, a company which provides Technology Development and Consulting Services to the Pharmaceutical, Cosmetic, Agrochemical, Veterinary, Nutritional, Flavor and Fragrance and Fine Chemicals Industries. From 2000 to 2013, Dr. Meckler led AMRI's Science, Technology & Support Services. This group helped to manage the AMRI IP portfolio, internal research projects, Scientific Information systems, Government Affairs, Shipping and Receiving, Facilities and the AMRI retained samples collections. From 2004 through 2008, Dr. Meckler led the teams that scouted locations for AMRI's off-shore expansion, established the subsidiaries in Singapore and Hyderabad, India and built out facilities to house those operations. In addition, Dr. Meckler led the team that acquired the API manufacturing facilities and assets in Aurangabad, India. Dr. Meckler joined AMRI in 1995 to lead the Chemical Development and cGMP Production Groups.

Prior to AMRI, Dr. Meckler worked at Telor Ophthalmic Pharmaceuticals (Wilmington, Massachusetts) from 1994 – 1995 and built their Organic Chemistry and GMP API Manufacturing Department. In 1984, Dr. Meckler joined the Chemical Development Group of the CIBA Pharmaceuticals Division (Summit, New Jersey) where he focused on the process development, pilot plant scale up and cGMP production of a wide variety of compounds. From late 1982 through mid-1984, Dr. Meckler worked in the Chemical Development Group of Sterling Winthrop (Rensselaer, New York).

Dr. Meckler earned his Ph.D. in 1983 from the State University of New York at Buffalo. He worked in the research group of Professor Joseph Tufariello studying Nitrone Cycloaddition Chemistry and his dissertation contained the first total synthesis of the chemically related natural products Loline and Norloline, as well as a nitrone based synthesis of the natural product Anatoxin-a. He has been a member of the American Chemical Society since 1978. He was a member of the Editorial Advisory Board of Organic Process Research and Development (an American Chemical Society Journal for process scientists) from 1998 through 2014 and served on the C&E News Editorial Advisory Board from 2010 to 2013. He was the organizer and a founding member of BioConnex and has served on MedTech's Board of Directors from 2006 to 2014.